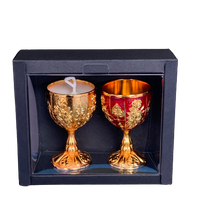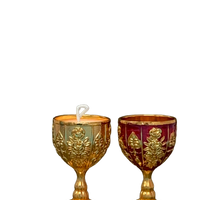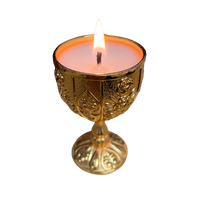 Description
Birthday - Happy YOU day!
LIMITED EDITION
Notes of Neroli Absolute and Jasmine Absolute walk the line between seductive and soothing
100% natural- eco soy wax
Set of 2 (Red + Gold @ 25g candle) 
Selected ideal natural-fibre wick for each fragrance to ensure the best possible burn
Gleaming Laser Glass Candle Cup (55mm x 67mm)
Hand-poured expertly blended
Burn Time @ Approx. 5-6 Hours
Test burns have already been conducted to determine the proper width and thickness of the cotton wick 
Notice:
Please understand that colors may exist chromatic aberration as the different placement of pictures.
Key Plant Actives
Red - Neroli Absolute
Gold - Jasmine Absolute
Applications

Before lighting a candle the wick should be trimmed to a height of about 4-5 mm above the surface of the wax.
Once your candle's lit, DON'T blow it out until the top layer of wax has melted all the way across.
Make sure that you're getting the cotton wick to catch properly and kick off the burn. 
Before relighting your candle, simply clip or pinch the burned portion of the cotton wick, taking care not to get any ash into the wax.
If you notice there are ashes or debris in your pool of wax, be sure to fish them out with a damp cloth.